2021-06-06 13:30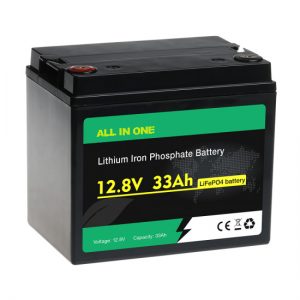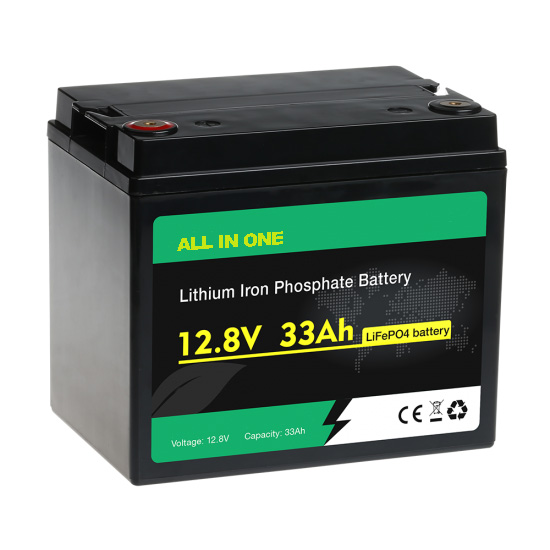 Product Specification
Karakteristik Listrik
Tegangan Biasa
 12,8V
Kapasitas Nominal
 33Ah
Energi
 422.4Wh
Rintangan internal
 ≤55mΩ
Urip Siklus
 >2000 cycles
Months Self discharge
 ≤3,5% saben wulan ing 25 ℃
Charge standar
Voltase daya
 14,6 ± 0,2V
Charge Mode( CC/CV)
 At 0℃~45℃ temperature, charged to 14.6v at constant   current of 0.2C5A, and then, changed continuously with   constant voltage of 14.6v until the current was not more than 0.02C5A
Charge saiki
 6.6A
Max.Charge current
 16.5A
Pembatalan standar
Ngeculake saiki
 6.6A
Max.continuous current
 30A
Max. Pulse current
 60A (<3S)
Tegangan voltase sing dipotong
 10.0V
Environmental
Suhu Pangisi daya
 0℃ to 45 ℃
Ngeculake Suhu
 -20℃ to 60 ℃
Suhu Panyimpen
 0℃ to 45 ℃
Resistensi Debu Banyu
 IP55
Mekanik
Plastic Case
 ABS
Dimension (L*W*H*TH)
 195*130*156*167mm
Bobot
 Approx. 4.9KG
Terminal
M6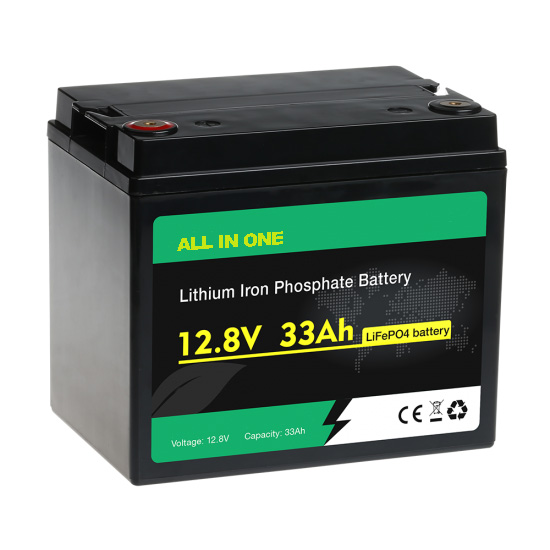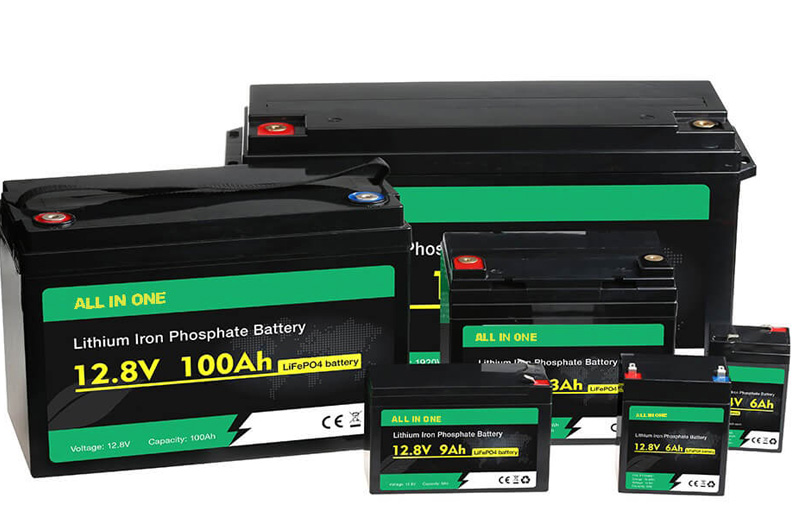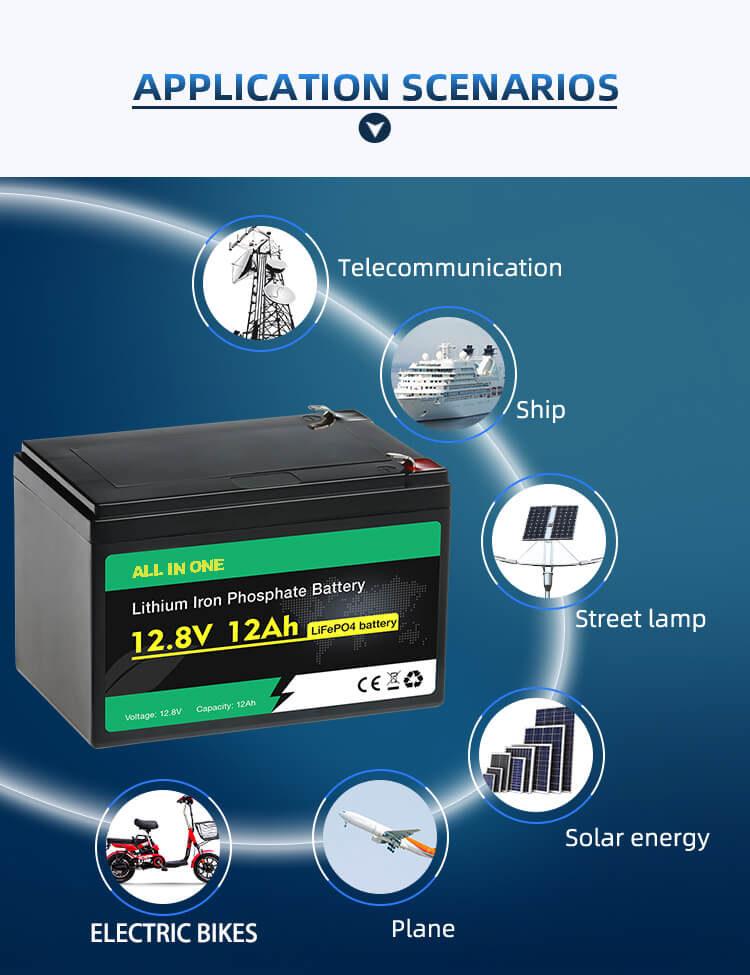 1. Cells -  Grade A cells to make sure batteries in high and full capacity.
2. Extremely safe and stable chemistry: BMS or PCB built inside to protect the battery over charge and discharge.
3. Batteries can be customized according to customer requirements, such as voltage, capacity, mating plug/connector, etc.
4. Wide operating temperature: High temperature resistance(-20~60 degrees Celsius).
5. Steady performance: High power output, low self-discharge rate, less than 3% monthly.
6. No memory effects and highly efficient charge: It can be recharged anytime, no reduction of the capacity.
7. Green product: Environment friendly, clean and green energy, no pollution on our environment.
8. Short delivery, perfect service, long life cycle
Paket Batere LiFePO4 sing gegandhengan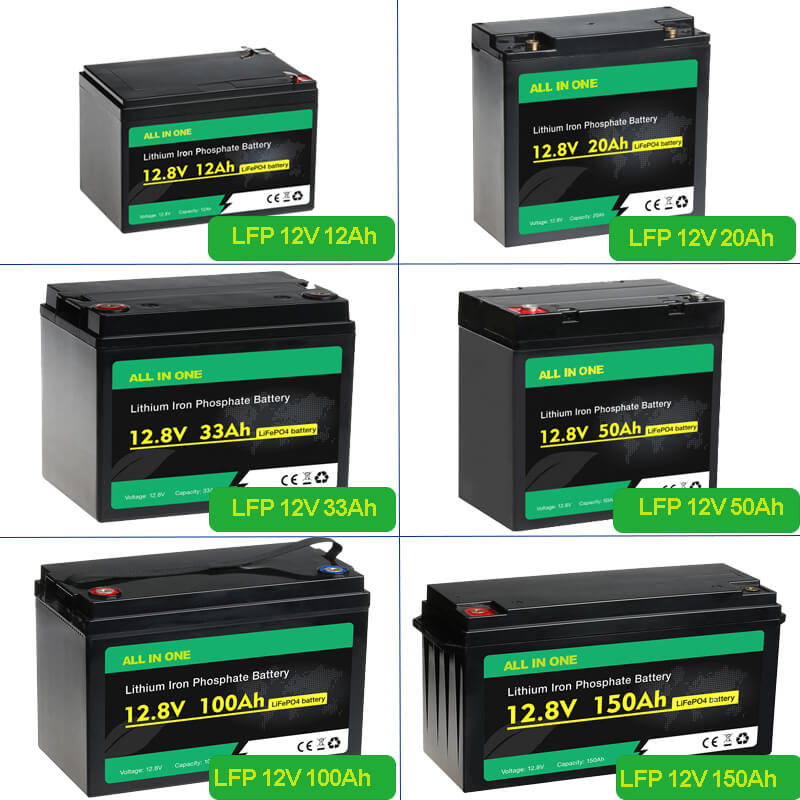 Aplikasi
1. Home ESS System
2. Back-up power for Boat&Camping car
3. Power Tools
4. E-Bike, E-scooter
5. UPS, DC switching power supply system
6. Solar Light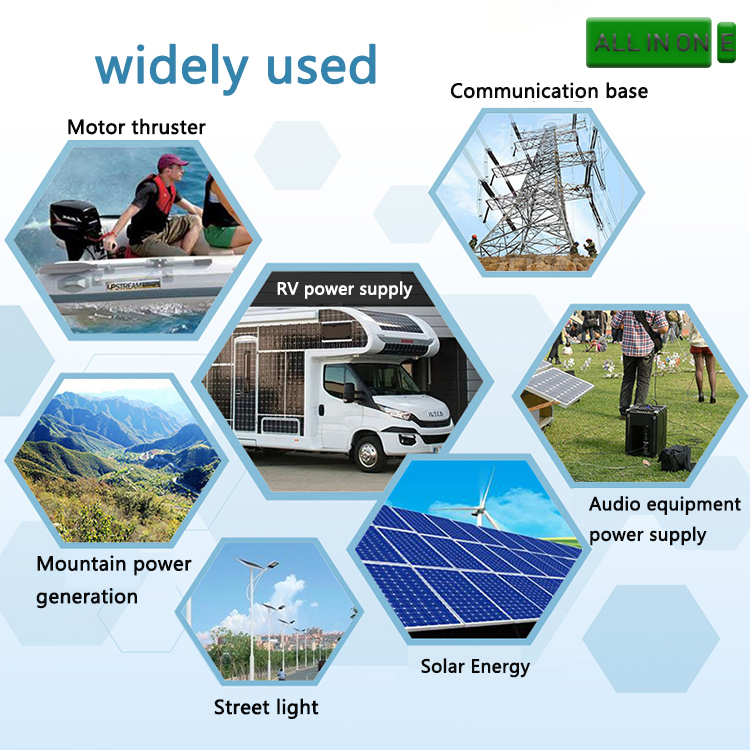 Pabrik Kita
Layanan & Kekuwatan Kita
1.ISO9001 certified factory: passed ISO9001:2015 inspection, strictly control the working environment.
2.Quality assurance: Using high quality material and build a comprehensive quality control system from parts to finished products. And 100% production inspection.
3.Professional R&D center: Size, capacity, PCM, wires and connector can be customized according to customer demands. OEM and ODM are warmly welcomed.
4.Low MOQ: Strength factory, strong production capacity, most of battery models have sufficient stock, can be fast dispatched.
5.Authorized certification: most models passed certification, in line with international standards.
6.Excellent service system: Respond quickly to customer questions and provide solution. Provide 12 months warranty, guide you to use our batteries, deal with customer.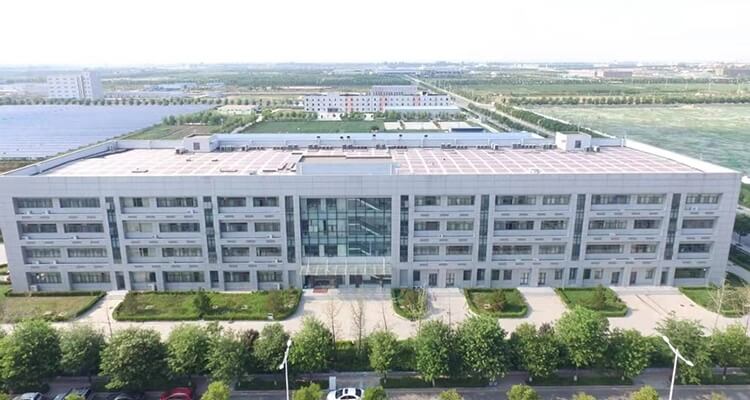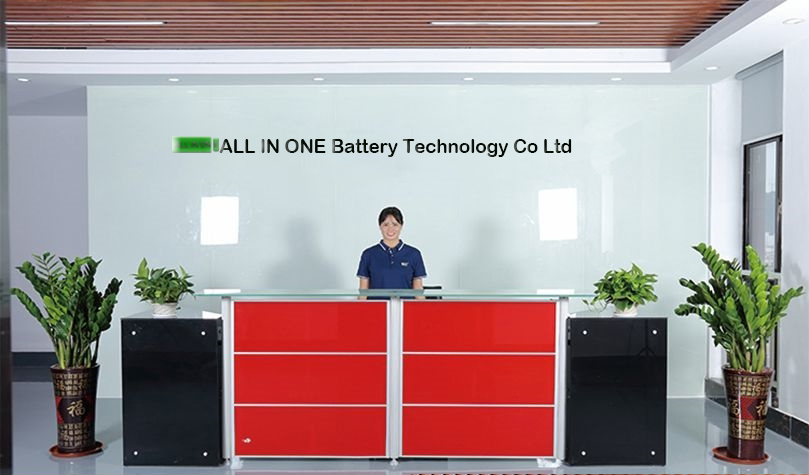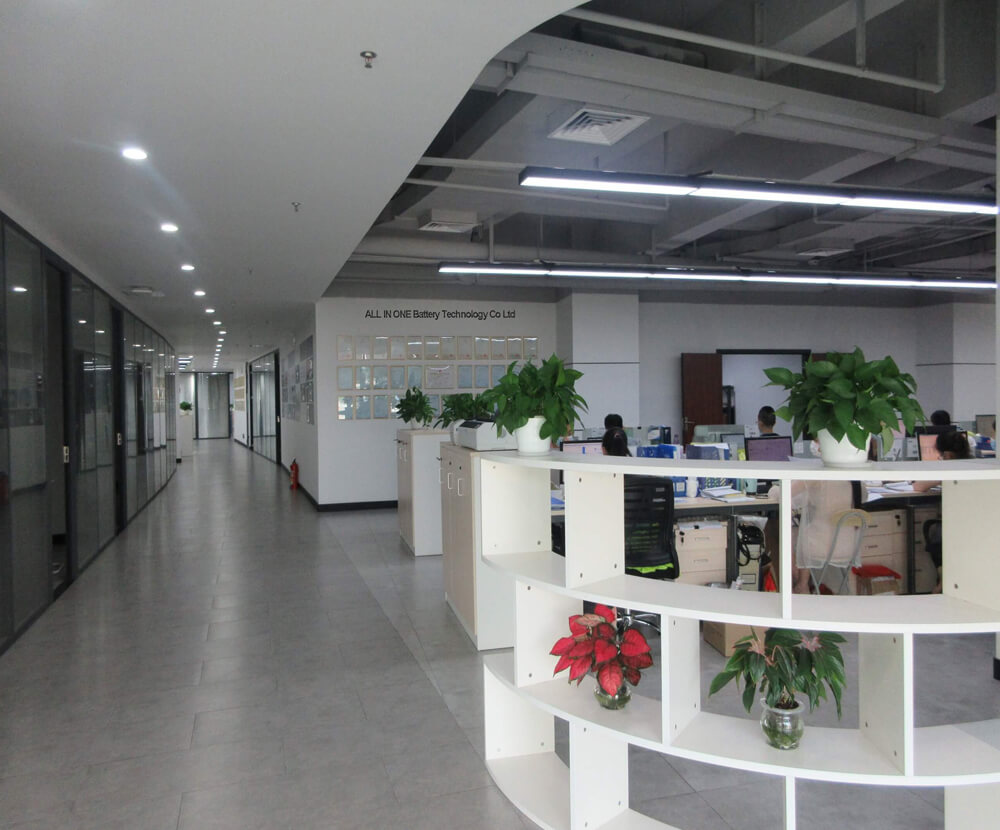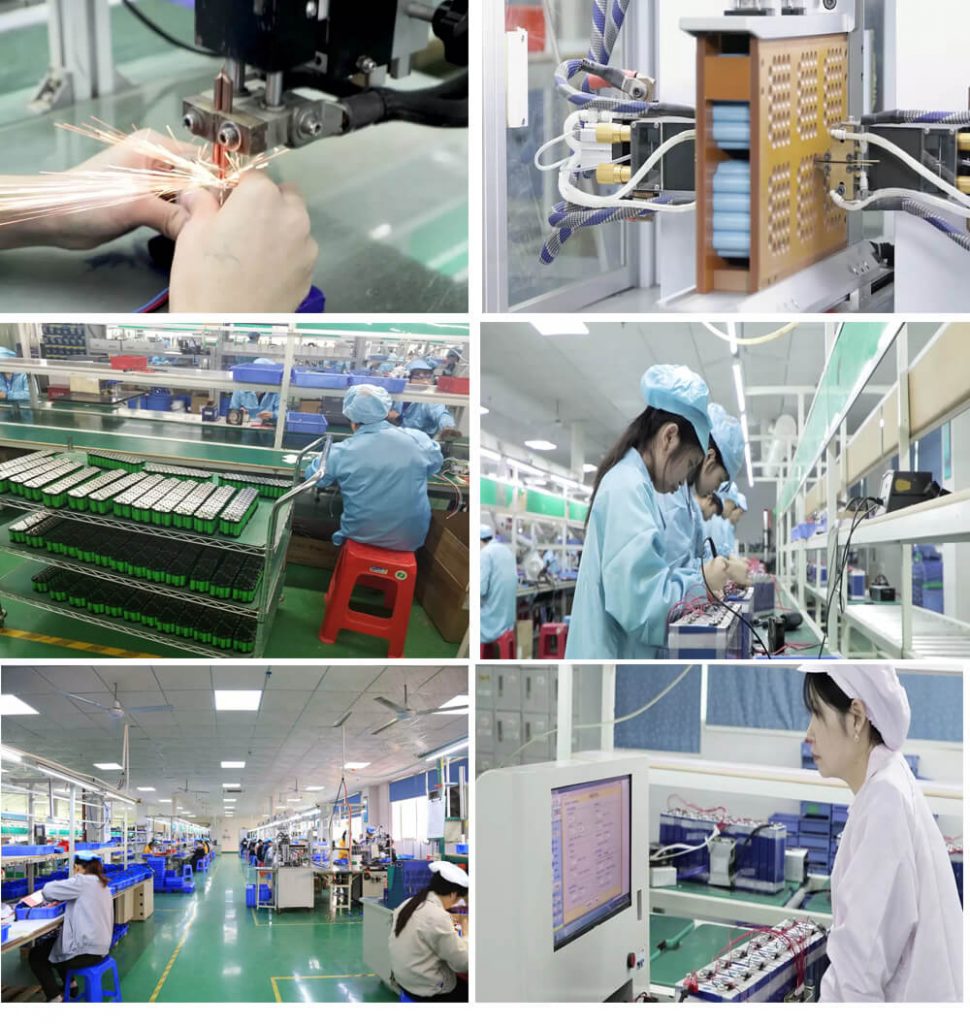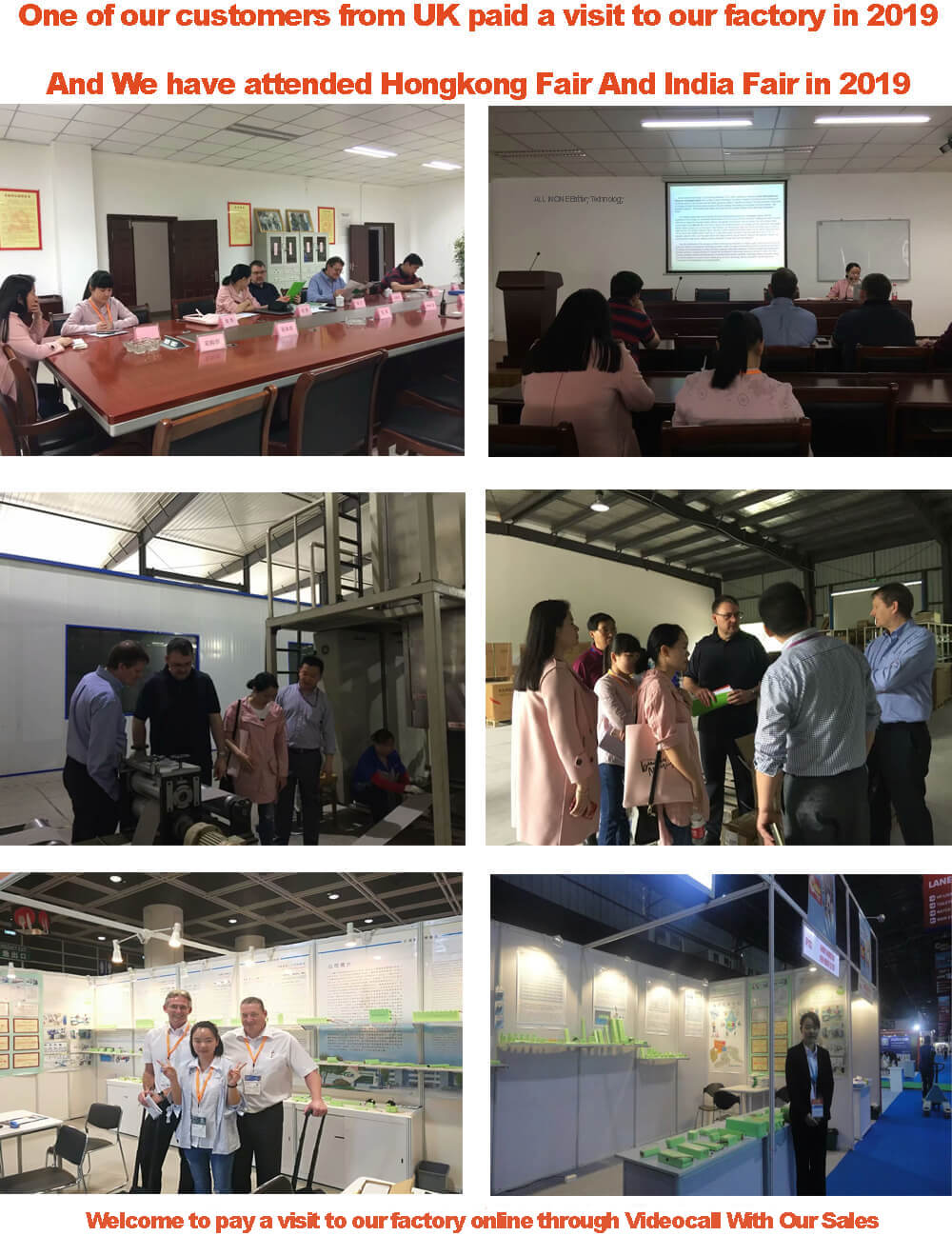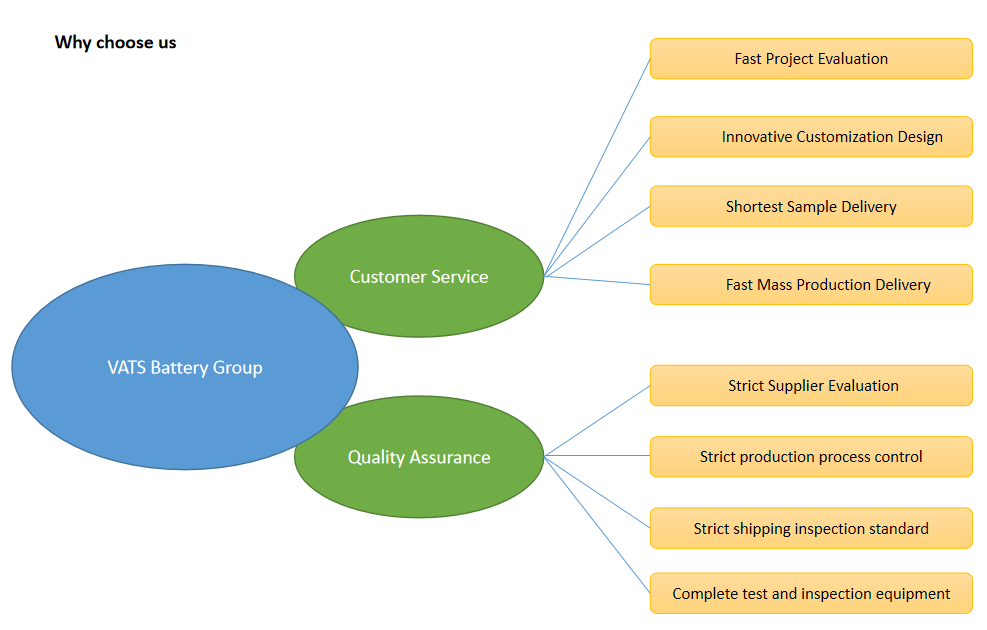 Pengepakan lan Pengiriman
Mode of transport
By HK UPS (It takes about 4-6days to arrive)
By air cargo (It takes about 7-10days to arrive)
By sea shipment (It takes about 1 month to arrive)
We could arrange sea, air and express transportation for you, with 10 years experience and
trustworthy forwarder partners, shipment won't be a problem.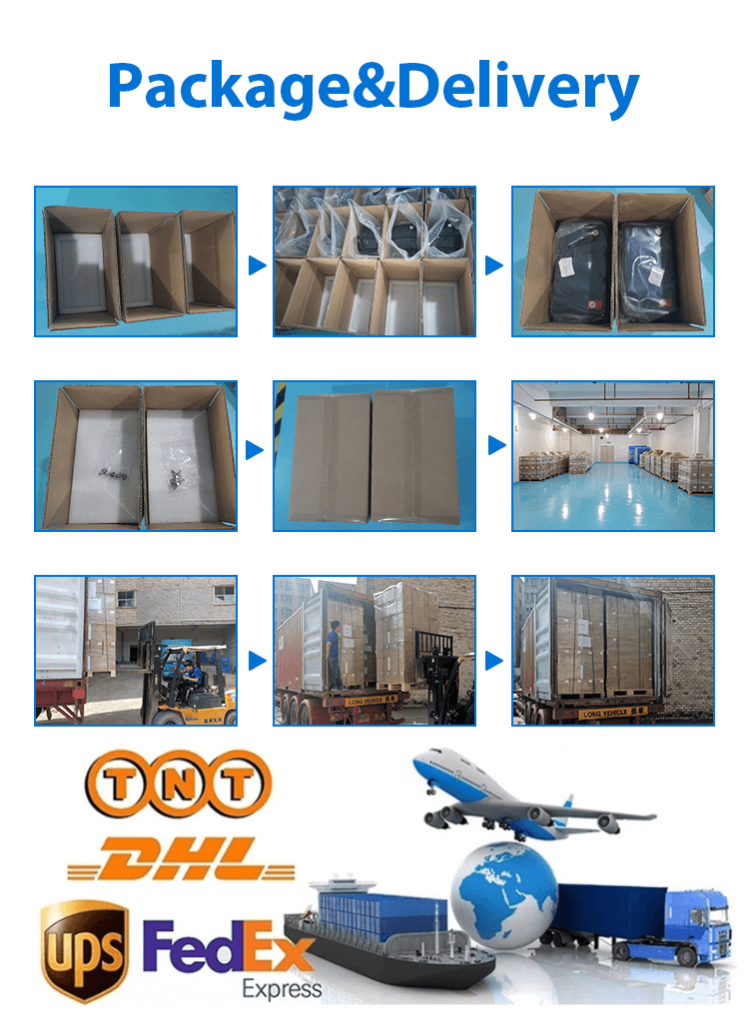 Q1. Apa bisa entuk conto conto?
A. Ya, kita welcome conto conto kanggo nguji lan mriksa kualitas.
Q2. Apa bab wektu timbal?
A. Contoh butuh 3 dina, wektu produksi massa mbutuhake 5-7 minggu, gumantung saka jumlah kuantitas.
A. Ya, kita duwe MOQ kanggo produksi massal, gumantung karo nomer bagean sing beda. Urutan sampel 1 ~ 10pcs kasedhiya. MOQ rendah, 1pc kanggo mriksa sampel kasedhiya.
Q4. Kepiye kapal sampeyan bakal ngirim lan suwene wektu teka?
A. Biasane mandheg ing wayah awan nganti 5-7 dina. Pangiriman pesawat lan segara uga pilihan.
Q5. Kepiye nerusake pesenan?
A. Sepisanan supaya ngerti syarat utawa aplikasi sampeyan.
Kapindho, We Kutipan miturut sarat utawa saran.
Katelu pelanggan negesake conto lan nyelehake celengan kanggo order resmi.
Fourthly We ngatur produksi.
Q6. Apa OK kanggo nyithak logo ing produk kasebut?
A. Ya. Mangga ngandhani kanthi resmi sadurunge produksi lan konfirmasi desain adhedhasar conto kita.
Q7.Which sertifikat sampeyan duwe?
A: Kita duwe CE / FCC / ROHS / UN38.3 / MSDS ... lsp.
A: garansi 2 taun.
Cathetan:

We are a battery manufacturer. All products do not support retail, please contact us for product prices!